---
Les Stroud
Speaking the morning of Friday, June 16th
---
---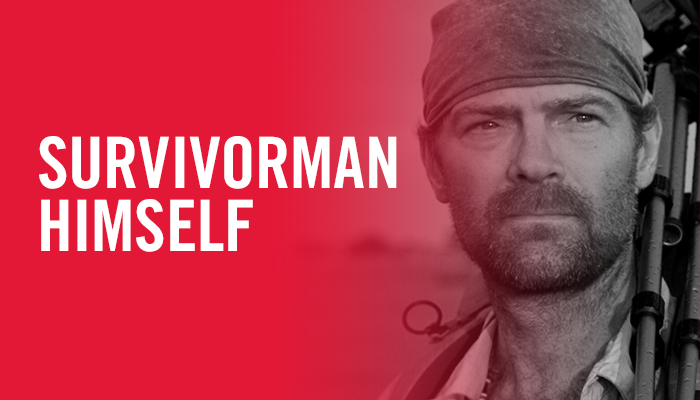 Les Stroud will take the stage to share stories of adventure, perseverance, and of course – survival. Meet Survivorman himself at ideacity 2017!
Speaking the morning of Friday, June 16th – buy your tickets now!
***
Les Stroud is an environmental activist and outdoor adventurer, and the only television producer in history to write, film, produce, direct and star in an internationally broadcast TV series entirely alone. You know him as Survivorman.
He has been nominated for 21 Canadian Screen Awards- winning two for best documentary writer and one for best camera. He's a celebrated keynote speaker, a best selling author, and an award-winning musician and songwriter. His misson from Day One has been to celebrate nature and the earth through his filmmaking and music.